So you're single and you're not a homeowner. Think you don't need a will? Think again. It's rare that a client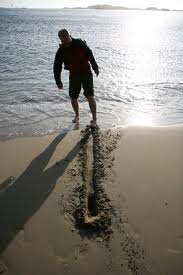 meets with us and doesn't leave with a new appreciation for the assets he didn't realize he had. The absence of a spouse or a mortgage doesn't mean there aren't assets that need your protection.
Unless you want the courts to decide who gets your possessions, a will is one of the smartest decisions you can make.
You Still Need a Will
If you die without a will – regardless of whether you're single or married – your assets will be divided based on your state's laws. The courts make the determinations. The legal term is dying intestate. If there are no children, either, your direct family, such as your parents, will typically receive your estate. If your parents are no longer living, and depending on your state's laws, your siblings are likely next in line to receive your estate. No family at all? Your estate, in its entirety, after any applicable homestead considerations, go to the state.
Have Pets?
While it's not likely your pets cross your mind in this particular context, you can set up a trust to ensure they're cared for should you die or become incapacitated. An estate planning attorney can help you prepare a will and any trusts you want to set up. Your sound mind and signature executes a valid memorialization of your wishes.
Remember, too, that you'll also want to check in periodically so that as your life moves forward, your will evolves with it. There are many ways and many tools that your estate planning lawyer can incorporate to protect what you've worked for.
Speaking Doesn't Make it So
It matters little if you've verbalized your desire to leave your estate, retirement, bank accounts or even your personal items to an aunt or a granddaughter or even a significant other. If you haven't completed a legal document stating those wishes, the courts follow the formulas applicable for the state you reside in. Of course, your family members who are aware that you wanted your niece to attend college someday could certainly honor those wishes after they are legally deemed the owners; however, you can avoid that step and it doesn't have to be a painful or drawn out process in an already difficult time.
When You Weren't Always Single
So what happens if you were once married with kids? Divorce and even widowhood can mean big changes in your future planning efforts and certainly from a legal perspective. In some ways, it becomes even more important. Not only do you need to make changes to any documents you already have – and remember, you have to change the beneficiary forms with your employer if a former spouse is listed on your retirement plan. Some kids have different needs. Maybe your daughter is going to college while your son has opted to marry young – whether you want them to receive equal portions or if you want to accommodate their unique needs, your will and estate plan is where those choices are memorialized.
Don't underestimate the benefit of an estate planning attorney. We've guided many Vermont residents into a solid plan that gives them peace of mind and helps keep intact what they've worked hard to build.
Latest posts by Ellen LaPlante
(see all)