For seniors, recovery from an illness or injury is often a very different experience than what their younger counterparts may experience. Doctors historically encouraged patients to include rehabilitation programs, physical therapy and other physical remedies in an effort of ensuring they heal properly and at a faster rate. There are studies that suggest these cardiac rehab programs are often the single determining factor on whether a senior makes a full recovery. Now, Medicare is listening.
But not only are doctor's recommendations wise following surgery or other heart related problems, but they can also be an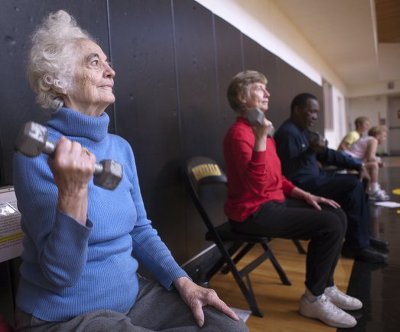 incredible factor in decreasing risk in the future. Take Dana, a 71 year old widower who now resides in Louisiana. He had gone to his doctor with reports of shortness of breath, exhaustion and a burning sensation in his throat. The doctor encouraged him to increase his daily activity and make a few changes to his diet. Four months later, he reports feeling like he's a young man again.
Because there are some physicians who overlook these simple measures, it means a lot of missed opportunities. Medicare is doing its part to ensure those "prescriptions" aren't overlooked as often.
Medicare is banking on a cardiac rehab plan, overseen by a recipient's physician, and including various levels of exercise programs, could benefit millions of seniors via a higher quality of life, more independence and a stronger resistance to injuries and illnesses. And the best part? There are close to 2 million seniors who already qualify with more expected to qualify as the plan unfolds. The challenge for Medicare is to first, get the word out, and second to ensure both patients and their doctors are willing to participate.
There are thresholds that must be met. Each patient's physician will be able to discuss those thresholds, but there must be a left ventricular ejection fraction of no more than 25 percent along with Class II to Class IV symptoms. There must also exist an established drug therapy in place. With more than 4 million Medicare recipients who have heart failure, ideally, this will be a program that proves successful early on.
There are also logistics. Some of the facilities approved for the program may not be strategically located, especially in rural areas. The cost concerns are there, but for most, it's an ideal solution, especially considering Medicare's coverage of 36 rehabilitative sessions following bypass surgery or a stable angina diagnosis.
If you're wondering about the benefits, you should know they've proven to provide remarkable results. Depression is lessened, a patient's overall health is improved and their stamina and endurance is greatly improved in most cases.
Remember, too, this is a Medicare program and if you've not yet qualified or are unsure of how the process works, we encourage you to contact an estate planning lawyer who can provide direction and assistance in the paperwork. Once you're enrolled, your physician will be able to discuss the program in an in-depth manner. For those, the quality of life improvement is like a second chance.
Latest posts by Ellen LaPlante
(see all)